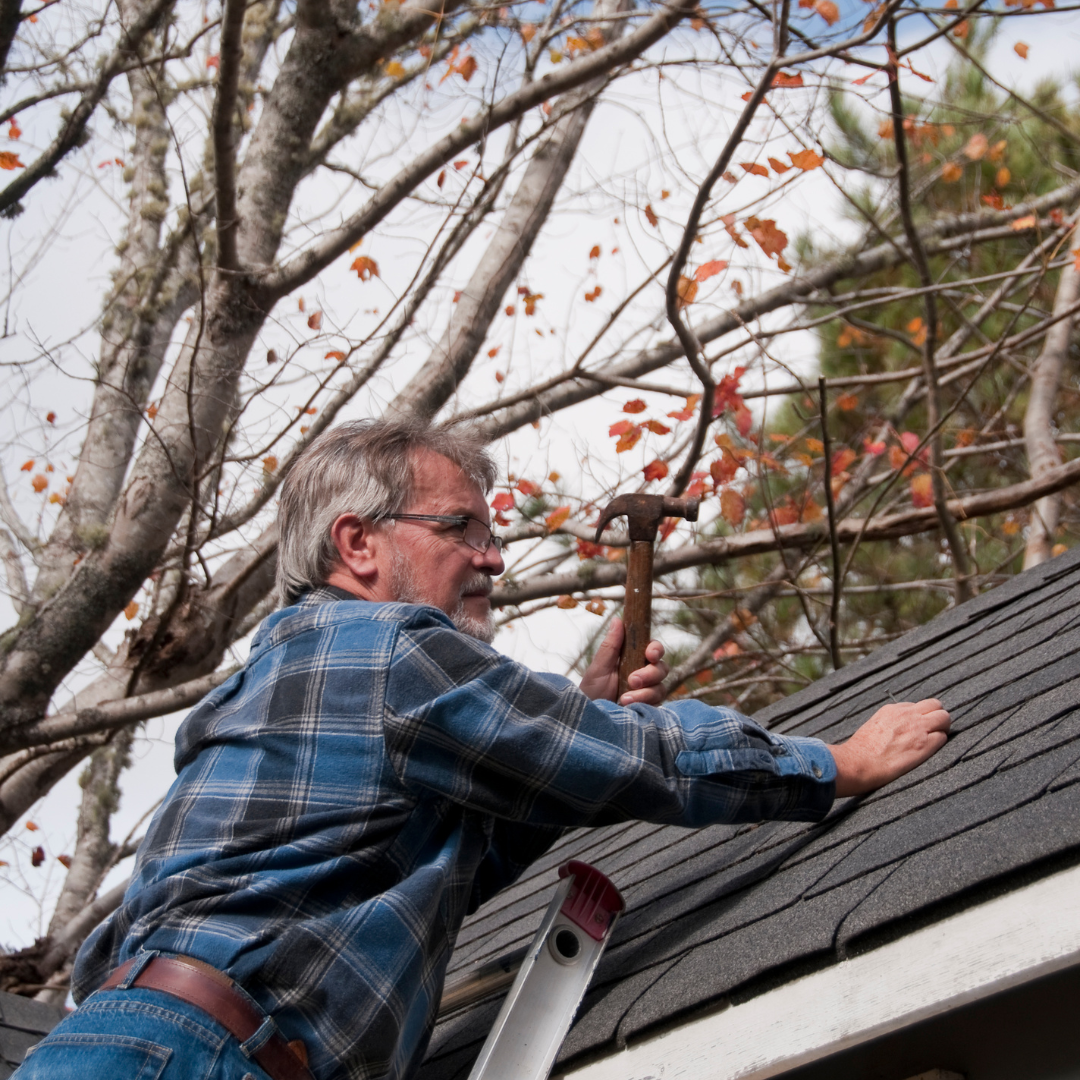 Roof Repairs for Emergencies
No one ever expects their roof to spring a leak. But the necessity for an emergency roof repair can happen to anyone, at any time. That's why it's important to be prepared for the unexpected by having the right materials to hand or the contact number of a roofing contractor who can carry out the work at short notice. You will likely pay more for an emergency call-out, but it will be well worth it to protect your interior contents and not end up with a bigger repair bill in the longer term.
You may not be able to do a full roof replacement in the middle of a storm, but there are some things you can do to stop the water from coming in and make your home temporarily safe and dry. Here are four emergency roof repairs you should know about.
Cover the hole with something waterproof
The first step is to cover the hole with something that will stop the water from coming in. A tarp is the best option, but you can also use a piece of heavy-duty plastic or even a rubbish bag in a pinch.
Whatever you use, make sure it's large enough to completely cover the hole and secure it with something heavy so it doesn't blow away.
Use a sealant to patch the hole
Once you've covered the hole, you'll need to patch it with a sealant to keep any more water from getting in. There are many different types of sealants available, so be sure to choose one that's appropriate for your particular roof material.
Make sure the hole is completely sealed
Once you've applied the sealant, it's important to make sure the hole is completely sealed. You can do this by covering the area with a piece of tape or a piece of aluminium foil. This will help reflect any heat away from the hole and prevent the sealant from drying out too quickly.
Reinforce the area around the hole
Once you've patched the hole, it's a good idea to reinforce the area around it to prevent any further damage. You can do this by installing some roofing felt or by applying a layer of asphalt shingle over the top of the sealant. This will help protect the area from UV rays and keep the sealant from drying out. The patched hole can be additionally supported using metal or a piece of wood to cover it. Either option is a great way to repair any damage until a professional can come and take a look for you.
Temporary repairs to a roof will only last so long, so you will likely need a professional to check your roof over and carry out a more permanent repair. If your roof materials are just not up to the job then you may need an entire roof replacement. Check how long your roof has been up because different materials have varying longevities. For instance, asphalt shingles will not last as long as a metal roof, but natural slate tiles can potentially last a century. It all depends on the investment that you want to make. As well, think about the shape of a roof because a flat roof invariably allows water to gather and so potentially seep in if collecting for long enough, while sloped roofs deflect rainwater and snow.
Conclusion
Emergency roof repairs can be a hassle, but they don't have to be a disaster. By being prepared and knowing what to do, you can make sure your home is safe and dry until the repairs can be made. The best option is to call out a professional but should this not be possible in a very short space of time, you at least have the approach above that you could take to keep items safe and dry.